Friendship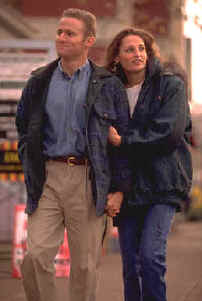 Some friends are separated by time. Some are separated by differences. Some by distances. Some by pride. But no matter how far you are or different we may be, you'll always be a friend to me!

Here are my hands to wipe a friend's tear. Here are my arms to keep a friend warm. Here are my shoulders for a friend to cry on. Anything for a friend I would do. Any friend especially you!

Friendship is not how long you've been together, not how much you've given or received, not how many times you've helped each other... It's how you value one another.

The recipe of friendship: 1 cup of sharing, 2 cups of caring, 1 cup of forgiveness and hugs of tenderness. Mix all of these together to make friends forever.

Friends are like puzzles. If one goes away, that special piece can never be replaced and the puzzle will never be whole again.

A friend is a push when you have stopped, a chat when you are lonely, a guide when you are searching, a smile when you are sad, a song when you are glad.

Thru the sky I saw a smile. Thru the smile I saw joy. Thru joy I saw friendship. Thru friendship I saw friends. And thru friends I saw you!

I have heard from the phone company, the water company, the electric company but haven't heard from you! Too bad it's your company I love the most!

When friends fall in love, it means that they're meant for each other. But when friends fall out of love, it means they want to keep each other.

I know you've got plenty of friends. Some are old and some are new. Some are true and some are not. I may not be your perfect friend but one thing I will always be... the CUTEST!

Hold a friend's hand thru times of trial. Let him/her find love thru a hug and a smile, but also know when it's time to let go for each and everyone of us must learn to grow.

In the sweetness of friendship, let there be laughter in shaping of pleasures. Let your best be for your friend.

Care is the ingredient that keeps true friendships alive despite separation, distance, time and gets you past the dislike and annoyances. Care sustains love.

How can one ever continue being friends with somebody when every time you look at that person, all you can think of is how much you want to be more than friends.

Friendship transcends time and space. I don't have to see your face or know how far you are, to keep you close to my heart.

Friends are like oranges... you'll never know which is sweet and which is not. Well I'm luck coz I was able to find the sweetest orange in you!

I have a pen which is blue, I have a friend which is you. Flowers will die, waters will dry, but our friendship will never say goodbye.
[<<Back 1 2 3 4 5 6 7 8 9 10 Next>>]
if you like this site, please be fair, click on a banner