Friendship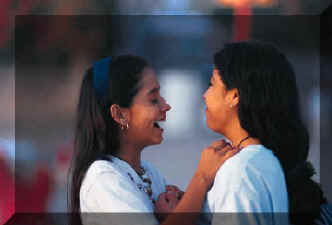 I can't find a perfect word to describe our friendship or how much you mean to me. All I know is that you're my other half and I don't know what to do if ever you're gone.

Someday, I may be far away from you but this promise, I'll never forget you…because with a friend like you life can be worth living! Whatever happens, you'll always be in my heart!

One of the best things in my life is my friendship with you. And even if when we don't have a lot of time to spend with each other, I want you to always know how much I treasure u

I'm not sure what life would be, I'm not sure if dreams will ever come true, I'm not sure what love can do, but the only sure thing I know is that I'm glad I've known you my friend!

Though we're miles apart you're always in my heart, I close my eyes and wish I'm where you are. Even if it takes forever, even if I'll see you never, I'll always be here to care for you, far longer than forever.

A true friend is to treasure, to love, to pamper and to cherish because makes life any sweeter than a friend who never fails to remember.

If I were asked, "What is the one thing that made your life happy? I would answer, " for having good friends and the most is when I met you"

Friends are gifts wrapped in ribbons of thoughtfulness, trimmed with kisses & smiles. Given to us by God to stay not just for a day but 4 a long while!

Wen my days r dark n I fil blu. Can I ask sumthin? Can I think of u? It s d only way I cud get thru coz it's nice 2 knw I hav a frnd lyk u

Valuing Friendship is not merely by seeing each other everyday. What counts is that somehow in our busy lives, we remember EACH OTHER! stay happy!!üÜü

If frìénds wéré flöwers sürely I wöuld nöt pick YOU!! i'd let you grow in the garden & cultivate you w/ love and care so i can kip u 4ever & 4 othrs 2 dscover.

ìt mäy jüst bè ä béép héärd by yöür éär, büt lìstén clösély wìth yöür héärt thén yöü'll héår thé méssägé löüd änd cléär: "yöu'vé älwäys göt a frìénd in héré!

Ü KNW ÜR SWETER DAN DA SÜGAR DAT S WY I CA'NT SÉND AWAY ALL D ANTS NÉAR MÉ ESP. DÉY R ALARM DAT DÉR S AN NCOMING MSG FRM MY SWETEST FREND

Friends are like orangés...you'll névér know w/c s sweét & w/c s nöt.Wéll im in full lück còz ì wäs able 2 fìnd dä swéétést örängé in you..

KnÖwing ä frìénd lìké yöü has mäde mè häppy in à million wäys Änd ìf éver i have TÖ lèt YÖü gö... i wöùld find à million réäsöns TÖ makè YÖü stäy...

F u say"RUN!"IL say"HW FAR?"F ü say"SWIM!"IL say"HW DEEP?"F u say"JUMP!"IL say"HW HIGH?"F u say"G0 AWAY!"IL say"N0 WAY!" UR MY FRND,I WNT 2 STAY W/ U..4-LYF!Ü

D best things in lyf r songs 2 sing, drims 2 pursue, joys 2 ensure, luv 2 share & a friend who is true exactly just like u...

If i cud reach up & hold a star 4 every tym uv made me smile, the entire evening sky would be in the palm of my hand.

Whatever i say mins more wen u listen. watever i tink of mins mor wen u understnd.watevr hapns 2 me mins mr f i cud share it wid u!