Jokes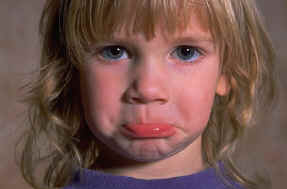 DAD: (shouting to his bading son) Papasukin mo ang aso natin sa gate! SON: Tagpi, Tagpi, pasok ka. DAD: Takutin mo! SON: Opo, Tagpi, Tagpi pasok ka na, me mumu dyan!

EQUATIONS IN MATH OF LYF: smart man smart wman= ROMANCE; smart man dumb wman= PREGNANCY; dumb man smart wman= AFFAIR; dumb man dumb woman= MARRIAGE.

Pulis: bayad ko sa kape, o. Intsik: aba, bakit ka bayad? Pulis: utos na ni Lacson, wala nang kotong. Intsik: aba cge, cmula ngayon hindi na ako dura sa kape mo.

Hi lets go out once, just you and me. i'll take you to places you've never been before, see sights you've never been before and share to you my wildest dreams. BASTA ITATAKAS KITA SA ZOO.

DUCK DICTIONARY
maliit na duck - "panduck"
tirahan ng maliit na duck- "Pandacan"
mataas na duck - "boonduck"
nagulat na duck - "nasinduck"
photogenic na duck - "kodak"
malaking duck sa Ilocos- "duck-il"
madaldal na duck - "dakdak"
pantakip sa bibig ng madaldal na duck- "duck tape"
manggagamot na duck- "ducktor"
musikero na duck- "conducktor"

What makes people cute is that when they begin to care & show some concern to other people..
Sya nga pala, kumain ka na ba? wag kang magpapagod. ingat ka lagi...

i'll wrap my arms around u & squeeze u tyt 'til ur eyes pop out and all your bones break & ur face turns blue!that's my gud morning hug, not that sweet but definitely breathtaking!

church wedding ko by next month, pls dont tel da others yet, coz few lang r invited. ill send u an invitation. RSVP call me or my fiance.
SINCERELY,
Rosalinda

Good looks catch the eyes, but good character catches the heart and it's so embarassing to say that i have..... both...KAINIS!!!!!!!!

grabe, i saw sam1 in d mol. so cute, gorgus, smart looking, so much lyk a CeLBRITY.... grrrr... paglapit ko... SALAMIN pala

TV HOST: Who's d woman u admyr most? ERAP: My Mom of course. She took care of me n my INFANCY, also during my ADOLESENCE & she's still helping me n my ADULTERY.

If ür älöné,ìl b ür shädöw;f ü wänå cry,ìl b ür shöüldér;f ü wänä hüg,ìl b ür pilöw;f ü nìd 2b häpì,ìl b ür smyl;f ü nìd mönéy,ìl b.... b.... bäck süm ädér däy!

how i wish i could touch you, feel your body and to hold you with my hands. to kiss your lips and to sip the tastiest part of you! I LOVE YOU my COCA-COLA, so refreshing!

there are three words that i don't usually say to just anybody, yet i choose to tell you coz my heart says so... ANG CUTE KO!
if you like this site, please be fair, click on a banner