Jokes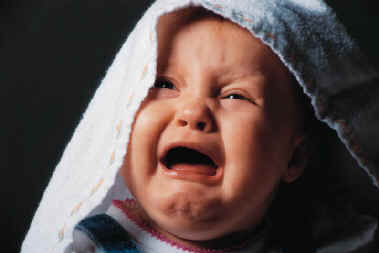 no matter how sad, no matter how be, i feel better just thinking of you... but i'm happier each time i send you a message 'coz i know i'll be DISTURBING YOU!

Der r times you're afraid, times you're confused, times you feel lonely, times you start to cry, times u start to laugh... ABA! PADOKTOR KA BaKA NABABALIW KA NA!!!

5 reasons why i keep texting you:
1.) you made me fell welcome (i assume)
2.) you made me smile (thats true)
3.) you appreciate my thoughts (i hope)
4.) you spend time reading my messages(i guess)
5.) hindi ako kuripot

when you feel like nobody loves you and nobody cares for you and when you fill like everyone is ignoring you... Wala yun! ubos lang and prepaid nila!

what do you do when you see an extremely cute person? ako, i stare at the person and smile, but when i get tired, i just put the mirror down, nakakangawit eh!

anong animal ang hindi sigurado? eh di BAKA! ano naman ang pinutol? e di CAT! e ano naman and laging ayos? e di OX! ano ang laging nauuntog? e di DOG! e ano naman ang pangit? e di COW!

if i were to make a dictionary: CUTE=you; SWEET=you; THOUGHTFUL=you; GOOD LOOKING=you; GORGEOUS=you; LIAR=ME!

i live a very difficult life. im always hurt! whenever people call me CUTE, GOOD LOOKING, SMART & LOVABLE, i'm always hurt! totoo pala, the TRUTH HURTS!

just got my medical exam results. malala na ang sakit ko, everyday lalo akong GUMAGANDA at wala raw gamot dito. but don't worry dahil di daw nakakahawa, you're safe.

tuwing naiisip at nakikita kita... kinikilig ako! hindi madali aminin sayo ito... ang cute mo & i really like you! haaayy... sarap mo nakawin sa MANILA ZOO!

Hi baby! hows my cute darling? how i'v missed you! i missed kissing, cudling & smelling you! hows my pumpkin? is my baby hungry? have you eaten your PEDIGREE?

what is in your eyes that made me look at you the second time? what is it in your eyes that made me smile and say... sabi na nga ba MUTA YAN! hilamos ka!

Flash news: ang pagkidlat, ulan, lindol at baha ay hudyat ng pagbabawas ng mga panget sa mundo. ako buhay pa. worried ako sa iyo! reply ka nga kung andyan ka pa.

Naglalakad Nagtetxt Nasagasaan PATAY! Kumakain NAgtetxt Nabilaukan PATAY! Nagdadrive NAgtetxt NAbangga PATAY! May celfon Walang Nagtetxt NAGPAKAMATAY!