others...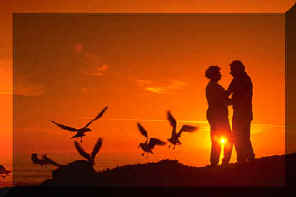 Why do people say loving too much makes you stupid, its because you'll always be wrong even if you're right, you're weak even if you're strong, you give without receiving, you get pain but still you're happy.....

LÉårn 2 LÖVÉ d ppöl whò R w/ Ü àt PRÉSÉNT. FòrgÉT d ppöl in d PÄST & Thànk thÉm 4 HÜRTING Ü whch lÉd Ü 2 LOVE d ppòl Ü hävÉ Right NOW...thank u!

GOD didn't promise days w/out pain,laughter w/out sorrow,sun w/out rain, BUT HE did promise strength 4 D day, comfort 4 D tears, N light 4 D way...

May evry hour of dis däy bring sumthng special 4 ù. A thot dat mkes u smile, a smile dat wrms ur hart & a hart dat holds much hapines & love.

Life's journey is 2 know da Lord, 2 trust Him evrydy, 2 read His Word, 2 lern His wil, 2 love Him n 2 pray. 2 know d bible is gud, 2 know its author is better

lÉt thÉ brìght sün ìnspìrÉ yöü, thÉ Lörd yöü féél gùìdÉ yöü, thÉ SmìlÉ ìn yöùr HÉÄrt mÖvÉ yÖÜ, & lÉt thÉ LÖvÉ Öf GÖd shÖw yÖÜ thÉ wÅy...Hav a GÜd DÄY Ü >o<

Wrds cänt säy hw müch i feel evrytym i öpen my fön & c ür msg dät rily wärms my härt.Hw i wish i cüd dö mör.Büt öl i cän dö s 2säy Thånk U! Höpe ü wönt chänge Ü

ìt féèls gùd wèn smbdy ìs dér 2 CARE, ìt fèéls bèttér wén smbdy MISSES ù, ìt fèéls gréàt wèn smbdy LOVES ü büt ìt fèéls bèst wén smbdy névèr förgèts tö txt u.

Life is a challenge-dare it; life is a game-play it; life is faith-beliv it; life is wisdom-utilize it; life is Gods gift-be grateful 4 it.

We lose d joy of living in d present when we worry about d future. So let d Lord take care of tomorrow & give your best today! ALWAYS HOPE 4 D BEST & STAY HAPI!

"Every morning is a wonderful day 2 begin building 2morrow's future.just make use of ur day 2 grow lyk d sünrisé & humble urself lyk d sunset"

Laügh at ür mistakes but learn frm dem.Joke over ür troubles but gather strength frm dem.Hve fun w/ ür difficulties but overcome dem.

f evr d world wud end 2day L tel u nw dat myb n anadr lyf, L stil go on searchng 4u bcz uv bin a esp. part of my lyf & i cnt go on without u!

söme things are left ündöne, söme wörds are left ünsäid, söme feelings are left ünexpressed. büt sömeöne äs nice äs yöü cöüld never be left ünnöticed!

pipol wud just b plain pipol unless dey leave a wondrful mark on other pipols lives. thnx 4 leavng ur mark in mine.

Å pléåsånt "H"w/å wårm "E" followéd b å couplé "LL" ÅNd låstly w/å swéètést "O"thåt måkès å småll word but méåningful "HÉLLö"!

iM whispeRiNg c0z i doNt wANt to wAke y0u up.. y0u'LL pRoBabLy rEad thiS ------ toMoRr0w, bUt aNywAy, i wANT y0u to kNow --- i kisSed you... g0od niGht!

God does not guarantee a life full of sunshine and free from storms, what he guarantees, however is his watchful eyes over us as we go thru those storms!

the quality of life depends on how you love the things you do, how you do the things you love and how you love the ONE who loves you.

Focus you're mind on the things that are beautiful. life's too short to be wasted on worries. think of the solution and not on the problem. and remain good even if others are not.

5 greatest words: SORRY IT WAS MY MISTAKE. 4 pleasant words: YOU DID IT WELL. 3 sweetest words: I LOVE YOU. 2 greatfull words: THANK YOU. 1 most important word: YOU!
[<<Back 1 2 3 4 5 6 7 8 9 10 11 12 13 Next>>]
if you like this site, please be fair, click on a banner