others...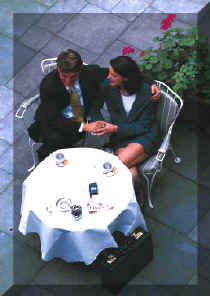 each day is an offering of love, a gift only GOd can deliver... and the way we use each shining hour is our gift of thanks to the Giver.

GOOD MORNING! It's a new day! Start it with a big smile & thank God for another chance to live! Have a nice day my friend!

life they say is touch and go. some people you know may only be there for sometime, some may go away, but people who find you special will always be there and care for you...

as the day turns to night, keep your worries out of sight. close your eyes and go to sleep for all the good times are your's to keep. no matter how tough the world may seem. i still wish you the switest dreams! good night!

sweet pillows, sweetest bed, a chamber deaf to noise and blind to light; rosy garland and a weary head. sleep my sweet friend.

May your day begin with a gentle ray of hope, be filled with moments of love and end with a soft note of peace. wishing you a fine day!

as you close your eyes tonight, im sending you al the angels at height, making sure you sleep tight and tomorrow you wake up with a joyful light!

a human heart is like a jug. no mortal can look into its recesses, and you can only judge its purity by what comes out of it.

some joys are better expressed in silence, as a smile gets more audible than laughter. i was once asked if i enjoy texting with you, my reply was... just a smile.

im sending a pillow of happy thoughts to create wonderful dreams. a blanket of care to keep you warm all night. and a prayer to protect you until the dawn breaks.

some flowers grow best in the sun, other do well in the shade, we are planted where we grow best and gives us someone to grow with.

dreams touch your heart and soul, it is a magical memory that unites fantasy and reality. hope you have the sweetest dreams tonight!

may you rise each day with SUNLIGHT in your heart... SUCCES in your path... ANSWERS to your prayers... and that SMILE... always in your eyes.

as i woke this morning, my angel came smilling and asked "what's your wish for today?"... i paused for a while then told her not to worry about me and just take care of you.

sometimes life gets so busy that we hardly find time to say HELLO to someone who's been nice and wonderful... to you my friend here's my warm and sincere HELLO!

i've got no fancy quotes to say, no funny jokes to tell, no cute graphix to send... just simply wanna say good morning and hope to make you smile.

the best breakfast ever is the one that feeds both the body & soul, commence your day with PRAYER & have a very wonderful breakfast with GOD.

live life with a joyful heart and keep your spirit free and young... stay true and firm to all your dreams and be the best that you can be.