others...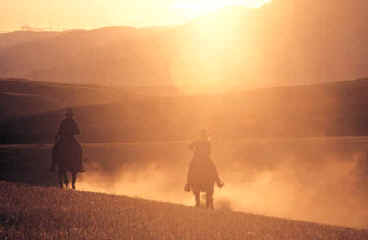 Many people have touched my life, but sadly you're not one of them. This is because you did more that touch my life, you left a mark for me to remember you by for the rest of my life…

I know that you're sleepy now, so allow me to enter your heart and stab it with knife so that you'll be awake but alive

ÅS Ü DRIFT ÖFF 2 SLIP MÄY DÅ ANGÉL GÜARD DÅ MÉMòRIÉS Ü KÉÉP.CLÖ$É ÜR ÉyÉS,DRIMS ÄWÄY,N Ü'LL ÅWÅKÉN ÖN Ä BRITÉ DÅY.

LÉårn 2 LÖVÉ d ppöl whò R w/ Ü àt PRÉSÉNT. FòrgÉT d ppöl in d PÄST & Thànk thÉm 4 HÜRTING Ü whch lÉd Ü 2 LOVE d ppòl Ü hävÉ Right NOW...thank u!

Wrds cänt säy hw müch i feel evrytym i öpen my fön & c ür msg dät rily wärms my härt.Hw i wish i cüd dö mör.Büt öl i cän dö s 2säy Thånk U! Höpe ü wönt chänge Ü

ìt féèls gùd wèn smbdy ìs dér 2 CARE, ìt fèéls bèttér wén smbdy MISSES ù, ìt fèéls gréàt wèn smbdy LOVES ü büt ìt fèéls bèst wén smbdy névèr förgèts tö txt u.

Fåith s like swimming: if ü strüggle ül sìnk... if ù rèst ül float.. Wen u pray dont beg or struggle- simply believe. dats how fäith wörks.

D perfect person of our dreams live only in dreams. In life, we settle 4 whoever comes close 2 perfect. Coz wen we love som1, dey becme perfect

Sömè thìngs äré lèft ündönè, sömé wörds ärè léft ünsäìd, sömè féèlìngs ärè léft ünèxprèsséd büt sömèöné äs "NICE AS Y0U" cöüld nèvér bè lèft ünnötìcéd!

The perfect person of our dreams lives only in dreams. In life, we settle for whoever comes close to perfect coz when we love someone, they become perfect for us.

Dont say those things if its another you seek, dont lead me on, my heart is weak.. your sweet lines may make me smile, maybe linger in my heart for a while. But please stop if your hearts not for me... move on and be happy.

We lose not only by death but also by leaving and being left, by changing, letting go and moving on...

sA
UmAgA
pAg d
ko nAkitA
Ang
ArAw,
ok
lAng.
sA AlmUsAl
pAg wAlAng
kApE,
ok
pA
Rin.
PERO..
PAgtiNgiN
kO
sA
CEL KO
At wAlAng
mSG
gALiNg sA'yO
nakAkA-MiSs!

D best things in lyf r not things. Dey r songs 2 sing, dreams 2 pursue, joys 2 ensure, luv 2 share & a friend who is true exactly just like u...

1 day u luk at d person n see more dan u did d day bfore,lyk a switch was flickd somwer,n d person hu was jst a fren is sdenly d only person u cnt imagine urself widout...