others...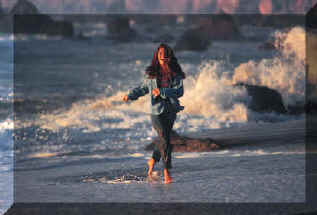 Its jüst å 5-lèttèr wörd yét it mèäñs sø mùch whèñ ìt ìs wàrmly séñt jüst tö kéép iñ töùch . . . . . . . . . . . . . . H É L L Ö!

Its nöt höw gud ü jùmp övr d öbstcles.Nör höw fst ü gèt 2 d töp.But höw öftn ü stöppéd 2 b ä frnd.Dät màkès lyf wörtwyl.Tnx 4 stöpping by!

LittlÉ kÉys cÄn ÖpÉn big lÖcks. SimplÉ wÖrds cÄn ÉxprÉss grÉÅt thÖÜghts. A txt frÖm Ü cÄn mÅkÉ ME smilÉ ÅlwÄys Änd it ÑÉvÉr fÄils!

D happiest person dosnt hv d best of evrythng n life. Perhaps theyre jst good n makin d BEST of evrythng dat life brings along der way. Stay happy!

Chérish things while ü stil havé dém b4 déir gön, n ü wil realyzé how precius déy rily r. Lìfé can only b undérstud backwards, but it must be lived 4ward!

sumtyms w cnt hav evrytng we want n lyf at tyms we end up losin d 1s we luv n ways we nvr imagn we hav 2 acep tings & lern 2 liv w/ d pain 4 d res of our lyf

Take tym 2 laff; its d music of d soul. Take tym 2 luv & b luv; its a GOD gven privilege. Take tym 2 pray its d gr8est power on earth. GUD DAY!

D perfect person of our dreams live only in dreams. In life, we settle 4 whoever comes close 2 perfect. Coz wen we love som1, dey becme perfect

Sömè thìngs äré lèft ündönè, sömé wörds ärè léft ünsäìd, sömè féèlìngs ärè léft ünèxprèsséd büt sömèöné äs "NICE AS Y0U" cöüld nèvér bè lèft ünnötìcéd!

Funy, wen u w8 4d ryt prsn 2 cme alng alwys end up w d wrng 1 bt wen u jst sit at 1 crnr & 4get dat d rt prsn xists he cmes & asks f he cud share d crner w ü.

The perfect person of our dreams lives only in dreams. In life, we settle for whoever comes close to perfect coz when we love someone, they become perfect for us.

Dont say those things if its another you seek, dont lead me on, my heart is weak.. your sweet lines may make me smile, maybe linger in my heart for a while. But please stop if your hearts not for me... move on and be happy.

Learn to love the people who are with you at present. Forget the people in the past and thank them for hurting you which led you to love the people you have right now.

We lose not only by death but also by leaving and being left, by changing, letting go and moving on...

1 day u luk at d person n see more dan u did d day bfore,lyk a switch was flickd somwer,n d person hu was jst a fren is sdenly d only person u cnt imagine urself widout...

do not spoil what you have, rather remember that what you have now was once among the things you only hoped for.

faith makes all things possible. hope makes all things work. love makes all things easy. may you have all abundant of all three.

i wish you rainbows that never fade, mornings that never end, and a heart filled with love to keep you smiling all day.