others...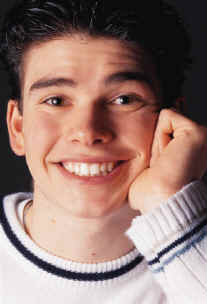 As i wake up this morning, my angle came smiling and asked "What's your wish 4 today?" I paused 4 a while... then I told her not 2 worry about me and just take care of you!!

As I lie awake here on my bed staring at the ceiling I wonder what you're doing? or is this just come foolish fantasy I'm creating...Gudnight!!

When I open my eyes 2 see the sunrise I think of you. When I look 2 the night sky and see the sparkle like in your eyes I think of you. When I'm old and near death I draw my last breath and I'll think of you.

never give up ur ryt 2 be wrong bcoz u wil lose d ablity 2 lern nw tings.lern fr ur mstakes & mov 4wrd w/ lyf!

God doesn't guarantee a life full of sunshine & free from storm. what He does guarantee however s His watchful eyes as we go true this storm.

Do not follow where the path may lead. Go instead where there is no path and leave a trail!

Far away there in the sunshine are my highest aspirations. I may not reach them, but I can look up and see their beauty, believe in them and try to follow where they lead.

I may not be your Pepsi,
The choice of the new generation. I may not be your coca-cola, Always the real thing. And I may not be your Nido, the world's No.1. But I would be your Rexona, I won't let you down

Life ain't easy... You have 2 be wrong 2 learn what's right; Stumble 2 persevere; Hurt 2 be stronger; Fall 2 rise again; Lose 2 try harder and love 2 pursue them all

As the day turns 2 night, keep your worries out of site. Close your eyes and go to sleep 4 all the good times are yours 2 keep. No matter how tough the world seems. I still wish you sweet dreams

In my dream, you I see: There's something in your eyes that shocked me, Oh my gosh, golly! It's a morning glory...

I'm sending you a pillow of happy thoughts 2 create wonderful dreams. A blanket of care 2 keep you warm all night. And a prayer 2 protect you until the dawn breaks.

A brain can store great memory yet time has the power 2 erase it. All may be 4gotten thru time time but not the txting we share coz I keep it inn a place called SIM heart!

Don't 4get that not all people are kind, not all people cares & not all people can understand, but what's the sense of me being here 4 you? Of course 2 do the things that not all people can do, CARE!!

When you need some1 2 be there 4 you & no one is around. Gaze up 2 the sky... I may not be there but remember... we're just under the same sky... I could never be 2 far!

As you open your eyes 2 see the morning light, hope you had the sweetest dream last night.. just txt you this day so as you could think about me at least once a day

When everything seems 2 be unfair, when all that you do is not appreciated, I'll take your hand, wipe away your tears & whisper that I'll always be here...

It's not how many or how few, how long or how short, how funny o how sweet your messages are as long as it's from you, it has 1 common effect: it makes me happy coz you remember me!

As i look at the stars shining above me. I wish you were somewhere staring at the same star. Thru that star we could connect ourselves no matter how far apart we are.

As the sky breaks in2 a beautiful sunshine, may God open the heaven 2 shower you with lots of love & happiness 2 make your day meaningful & wonderful.

GREETINGS are music but I can't give you the sound of my voice... All you can hear is a... BEEP that comes from my heart... PRAYING that you'll be blessed ALWAYS

Txt me when you're sad, txt me when you need someone 2 listen & when you can't find any1 who will. I don't care if I'm the last option... I'll always be here 4 you!

I heard someone whisper your name 2day, but when I turned around 2 see who it was, I noticed I was alone. That's when i realized that it was my heart telling me how much I miss you!

I'm not sure what life could give me. I'm not sure if dreams will come true. I'm not sure what love could do, but the thing that i know is that I'M GLAD I'VE GOT THE CHANCE 2 KNOW A PERSON AS WONDERFUL AS YOU!