Friendship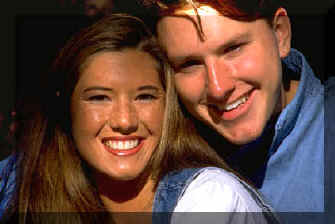 Friendship is a chain of gold, each link a smile, a laugh, a tear, a grip of the hand, a word of cheer. No matter how heavy the load, I'll be your friend till we grow old.

Coffee, cream and sugar differ in taste. So are friends --- each have different attitudes, lifestyle and interests. But when coffee, cream and sugar are mixed and friendship are together, they make a perfect blend!

Whenever you're sad, whenever you're blue and you feel that the world has turned against you, just turn around you will see, a friend is there and that friend is me!

A friend is one of the nicest things you can have, one of the best things you can be. A friend is a living treasure, a precious gift and that's what you are to me!
when things go wrong and when sadness fills your heart, and when tears flows from your eyes, just let me know coz I want to be there for you... I'm never far, I'll always be here.

I'll run to you when you're far from me. I'll hug you tight when you're filling lonely. I'll wipe your tears away when they start flowing endlessly & I'll love you my friend for all eternity.

you might not need me now, maybe not tomorrow, maybe not ever. but if ever, ever for a millisecond, you feel alone... remember, in that fleeting moment till forever, I'll be here...

IN ONE'S LIFE NEW FRIENDS COMES, SUM FRIENDS LEAVE, HOPE U KIP ME IN UR HART AS I KIP U IN MINE & I WILL NEVER 4GET U NO MATTER WHAT...UR ALWAYS B MY FRIEND.

Valuing Friendship is not merely by seeing each other everyday. What counts is that somehow in our busy lives, we remember EACH OTHER! stay happy!!

a SMILE cän mäké pìpøl HAPI ... LØVE cän mäké d wörld gö røünd...HATE cän ädd wrìnklés büt .... FRIENDS? déy mäké lifè wørth lìvìn ... TNX 4 bèing ØNÉ!

If frìénds wéré flöwers sürely I wöuld nöt pick YOU!! i'd let you grow in the garden & cultivate you w/ love and care so I can kip u 4ever & 4 others 2 discover.

wönt prömisE to b your FRIEND FOREVER, cöz I wont LIVÉ that LONG...but let me b your friend AS LONG AS I LIVE... Ü

a fern is a nudge went ü r stuck, a guide went ü r lost, a lift went ü r down, a smile went ù r sad nod a song 2 share urn joy!

Séärchñg 4 ü ìs d BÉST ädvÉntùrè. Fìndng ü is d BÉST RÉWÄRD & HÅVìNG ù äs a FRìÉND is d BÉST SÖÜRCÉ öf HÄPPìNÉSS! Täkè care alwÅys!

ä göòd frìénd ìs hård tö fìnd, théy'rè räré änd öné öf å kìnd... ì dönt cäré ìf ì häd önly å féw, ät léäst ì häd öné öf d thé bést ..."YOU"!

A frìÉnd ìs thÉrÉ

BÉFÖRÉ
yöü knöw ìt..
Tö lÉnd Ä hÄnd

BÉFÖRÉ
yöü Äsk ìt..
Tö gìvÉ lövÉ

BÉFÖRÉ
yöü nÉÉd ìt..
Änd thÉr Ü wÉrÉ

BÉFÖRÉ
ì knÉw ìt!

A friend s like a pillow. hug it when you're in trouble, you can cry on it when you're in pain & u can embrace it when you're happy. Always remember: I can be you're pillow forever.
[<<Back 1 2 3 4 5 6 7 8 9 10 Next>>]