Friendship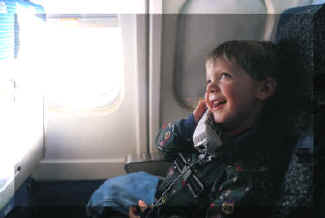 I wnt 2say "HI" cz I wnt 2grit; I wnt 2 ask "HOW R U? cz Im concernd; I wnt 2 ask "iS EVERYTIN ALRYT?" cz I care; I wnt 2say "THaNK U!" cz I apprciat u as my FREND...

friendship is a special kind of love, more than endless, more than true. when friends apart ways no matter the distance, expect them to keep coming back to u!

Let me b ur umbrela,il sheltr u from rain.Let me b ur wings,il lift ü wen u r down.Let me b ur hanky,il dry ur tirs away.let me b ur FREND, il never go away!

théy säy friénds älwäys nééd tö höld händs, BÜT nöt ÜS, cäüsé évén if wé äré nöt hölding händs, WÉ KNÖW THÄT WÉ ÄLWÄYS HÄV ÉÄCH ÖTHR TÖ HÖLD ÖN TÖ!

A friend like u is lyk a shooting star. Amidst d milion stars in d sky, u let urself fall from heaven 2 make me smile even 4awhile. Im glad we became friends.

wè mèt èàch òthèr by CHANCE,bècàmè frìènds by CHOICE,stìll frìènds by DECISION.ànd whèn wè sày FRIENDS FOREVER,thàts dèfìnìtèly à lìfètìmè PROMISE

FrìÉndshìp ìsn't äbout bÉcomìng somÉbody ÉlsÉ's "pÉrfÉct pÉrson". It's äbout fìndìng somÉonÉ who hÉlps u bÉcomÉ d bÉst pÉrson u cän bÉ..

The greatest challenge of being a friend is not just listening when words are spoken, but hearing & feelng even when there is nothing but silence..

frnds r alwz clse in spirit no matr hw mch dstnce may cum btwin dem.4evn thou d miles may kip hands frm touchng.harts cn nvr b sepratd.

Hearts cud only love for awhile, feet cud only walk some mileS, Clothes wont forevr b n style, But true friends... they will always be there 4 a long tym.

Our heart is full of LOVE. Love of frndship,joy n emotion. U r d 1 who dwells it out frm me & I Thank You for bringing out d best in me.

èvry msg ü sènt s imbeded n my héart.èvry word u såy s töùchéd ùpòn my söùl...we dnt gèt 2 c eåch ådér,bt hìr nsyd òf mè we'l always b gud FRìÉñDS!

Friendship is not about becoming somebody else's "perfect friend", its about finding someone who helps you become the best person you can be.

ì mäy nöt bé äs clösé äs ür clösé frnds,nör d bést lyk ür béstfrnd. wén in tröüblé ì mäy nöt bé d pérféct pérsön ü cän rün up 2 büt i'l älwäys bé äröünd 4 ù!

hugs & kisses i give to you, which i only do to a chosen few, for we are friends & i know its true, as long as you are there, i wont be blue.

lets always be friends no matter where life takes us. lets always remember the special times we had & all the things we've done together. lets always keep in tough and share whatever we can. NO GOODBYES!

soon people will get bored on text. no more funny jokes, no more cute quotes. but always remember, i'll never get bored being your friend with or without text!

winning a friend's heart is some what difficult, yet, i guess, u didn't have a hard time with me coz i was born naturally lovable. Ooops! don't protest coz i find you the same!