Friendship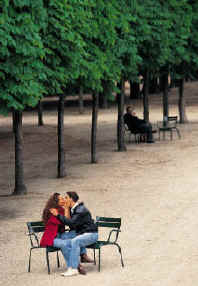 Sometimes I txt you, sometimes I don't. Sometimes I reply, sometimes I don't. But no matter how many times that sometimes is, I will surely be your FRIEND not 4 sometimes but 4 all times

2 see you is worth a million smiles. 2 talk 2 you is worth a big pot of honey. 2 be your friend's worth a bag of gold, and of course, 2 txt you is worth 1 peso!

When you were running after the person you love, you were 2 busy 2 notice me running after you. don't mind me but when you stumble and fall, take my hand and let me be the one 2 help you get up again...

It doesn't take seeing some1 2 know and feel that they are there. You don't have 2 see me 2 know that I'm here. YOu just need 2 trust that I'll be there when you need me.

Sometimes friends are separated by time. Some are separated by differences, some by distance, some by pride, but no matter how far you are or how diff. we may be, you'll always be a friend 2 me.

I never searched but I found, I never wished but it came true, I never asked but I got my answer and I never wanted then I have you. Thank God 4 giving me a friend like you

There are 12 months in a year, 30 days in a month, 7 days in a week, 24 hours in a day, 60 mins. in an hour but.... only 1 friend in a lifetime.

Don't 4get that not all people are kind, not all people cares & not all people can understand, but what's the sense of me being here 4 you? Of course 2 do the things that not all people can do, CARE!!

When you need some1 2 be there 4 you & no one is around. Gaze up 2 the sky... I may not be there but remember... we're just under the same sky... I could never be 2 far!

I may not be as close as your close friends, nor the best like your best-friend. When in trouble, I may not be the perfect person you can run 2, but hey! I'll always be around.

When situation gets you down, remember there is someone in heaven who loves you and watches over you... and there is some1 on earth who cares 4 u... I do!

If you say run, i'll run 2 the longest road. If you say swim, I'll swim 2 the deepest sea. If you say fly, I'll fly at the highest sky, but if you say go on, I will not go, I'll never leave you

When everything seems 2 be unfair, when all that you do is not appreciated, I'll take your hand, wipe away your tears & whisper that I'll always be here...

It's not how ignorant or how smart your friend is, it's how you value each other! Also I don't care
how pretty or ugly my friend is, it's how she will treat me as a friend

In my eyes, I saw a friend. In my mind, I thought of a friend. In my sleep, I dreamt of a friend, in my heart, I keep a friend. I keep you... and I'll keep you till the end

Friends is like a computer that "SAVE" you in trouble, "ENTER" good advices, "E-MAIL" an inspirational thought, "DELETE" bad mood, "MONITOR" problems. That's ME!!

Care is the main ingredient that keeps TRUE FRIENDSHIP alive despite separation, distance and time. Care sustains LOVE... since I can't see you, let my care be with you.

I'm not sure what life could give me. I'm not sure if dreams will come true. I'm not sure what love could do, but the thing that i know is that I'M GLAD I'VE GOT THE CHANCE 2 KNOW A PERSON AS WONDERFUL AS YOU!

When I miss my dog, I go 2 a pet shop. When I miss dancing, I put up some music. When I miss a mass, I pray. But when I miss you, I just feel my heart coz that's where you are!